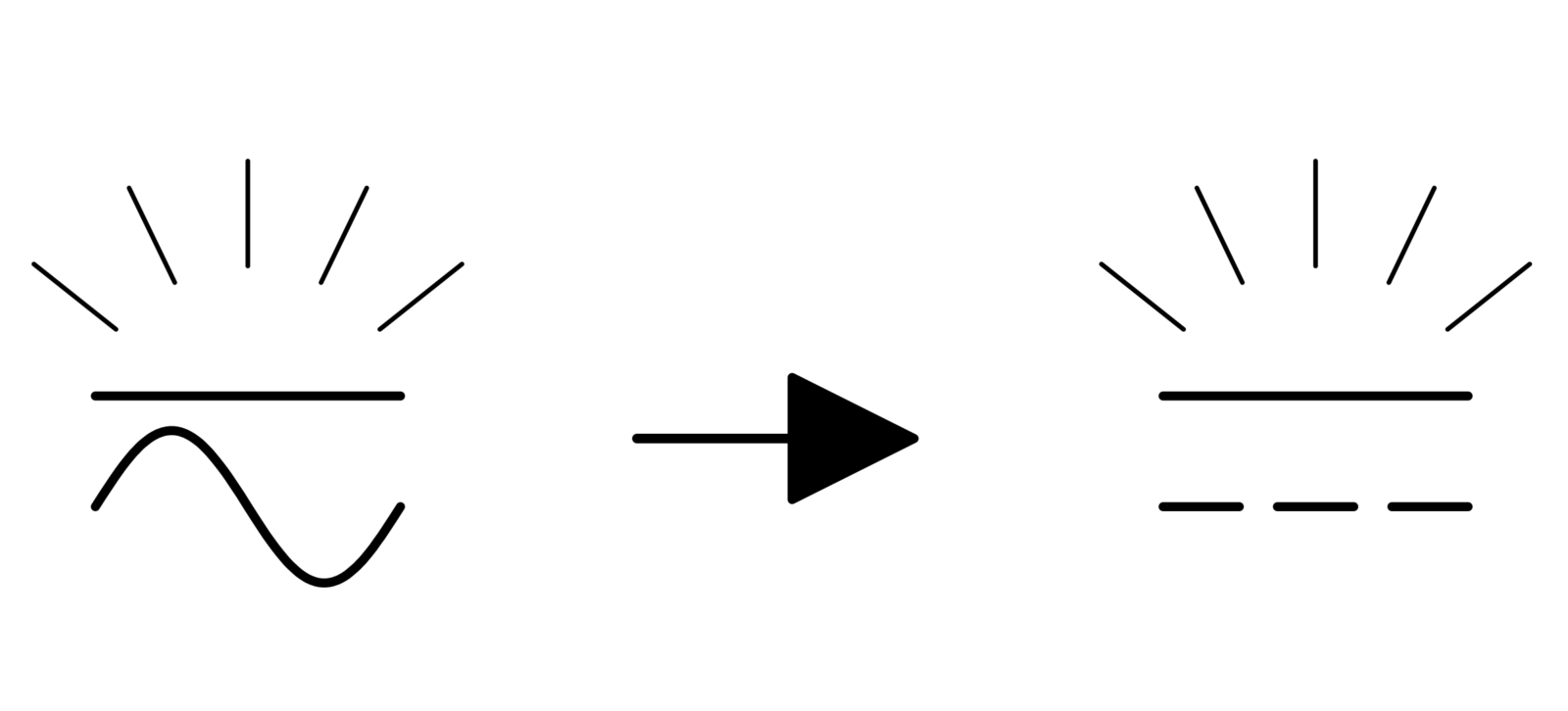 Typical lighting circuits for homes in the United States are 120V AC. While this standard makes sense from a historical perspective, it's maybe not the best idea going forward. Here I'll outline my thoughts on why you might want to consider using Low Voltage Direct Current LV DC lighting.
Back story
Prior to the proliferation of LEDs, lighting circuits used a lot of power. It was common to have high wattage circuits like 6-10x 100W can lights or a chandelier with 20x 60w candelabra bulbs. These incandescent bulbs would easily be supported by a 120V AC power over the 14 gauge wiring in the home as required by typical 15A lighting circuits.
So?
With the introduction and standardization of LEDs, the lighting loads have dropped significantly. A decrease of 90% is relatively common for a similar light output. My outdoor lights used to be 240W, and with LEDs that dropped to 12W, a reduction of 95%.
So…?
Given these much lower loads, here are some reasons LV DC lighting for your home
DIY

LV DC can be done with voltages below 50V which has a lot fewer requirements from a National Electrical Code perspective Consult your local AHJ

Reduced Cost

By doing this yourself, you can eliminate most of the cost

Reduced Wiring

Romex is expensive and also vastly oversized for the current needs of LEDs. With reduced power requirements, you can power your lights with CAT5/6 cables.

Increased Efficiency

Since LEDs operate on direct current, you will eliminate AC/DC converters at every bulb

Improved Control

DC lights can be controlled with basic PWM dimming circuits

These are easy to design, build, and integrate with home automation (ESPHome and Home Assistant)

A good option for retrofit

These reduced requirements make LVDC a great option for retrofitting/adding lights to an existing home with more ease

Customizability

If you are designing your PWM circuits, it's very easy to add additional functionality like sensors or other output devices
What now?
In future posts, I will go through my process for designing, building and installing LV DC lighting and controlling them through Home Assistant